Use your power to make a difference by joining our Let's Do Good initiative.
How To Find Your Right Implementing Partner?
Monday , 24 May 2021- 5 min. read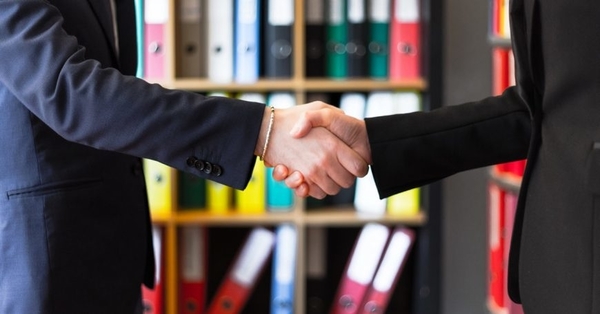 It has been seven years since Corporate Social Responsibility (CSR) was made mandatory for companies with a specific turnover. Still, corporates are struggling to find the right implementation partner for their CSR funds.
The reason is the presence of over 3.2 million Non-Profit organizations or Non-Government Organisations (NGOs) in India. No wonder corporates are relying on CSR consultants in India for implementing their CSR.
But, is it possible to choose the right implementation agency from among the vast number of NGOs? What should be the Corporate's approach in finding the implementation partner?
Being one of the best CSR consultants in Delhi, India Is Us has gained considerable knowledge and experience in finding the right implementation partners for numerous corporates. We have been assisting both Corporates and NGOs in their CSR activities for many years now.
Here we are sharing our knowledge so that you can make an informed choice.
1. Find an Organized NGO
The primary issue a corporate faces while choosing a CSR implementing partner is most NGOs are unorganized. They lack standardized reporting procedures, are legally not compliant, have a weak organizational structure, etc. Thus, as a donor agency, you must follow due diligence while selecting the NGO.
You should vet an NGO thoroughly for various organizational aspects. They may include financial sustainability, governance structure, project implementation expertise, management, leadership, and others.
2. Make Sure That the NGO Is a Good Fit
Apart from due diligence, you need to identify whether the NGO is a good fit for you. Most often, an implementing partner is an extension of your CSR team. When matters such as organizational working culture are different, rifts may arise between the NGO and your CSR team. So make sure that the NGO you select has the right cultural fit and works as a partner in the truest sense.
3. Is the NGO Transparent and Is Willing to Share Data?
An NGO that is transparent and is willing to share information with you would be the right choice. It should not hesitate to show its financial statements and other information that is relevant to the partnership. As CSR activities are long-term in nature, transparency between the Corporate and implementing partner is essential.
4. Are the Objectives Aligned?
As a corporate ready to spend money on CSR, you would have chalked out a CSR vision with clarity over your objectives. When choosing an implementation partner, look for alignment in the objectives. Both you and the NGO should have similar goals. Only then can you both able to implement projects with efficiency and with a positive social impact.
5. Talk To The Beneficiaries of The NGO
Some Corporates take the time to visit the beneficiaries of the NGO. They want to ascertain the work of the NGO, how the beneficiaries feel about the NGO, etc. It is to check whether the NGO is doing what it is claiming. Also, by visiting the field staff of the NGO, you can ascertain its capabilities. Overall, you can assess the reputation of the NGO with a field visit.
6. Find an NGO whose members are Open-minded
An NGO with an open-minded management and leadership team will help in making better decisions. Such an NGO makes your efforts worthwhile. They will be open to ideas and will be flexible to change the implementing methods when found value.
While we talk about the NGO's flexibility and open-mindedness, you should also be open to their ideas and grasp their aspirations. It will lead to the formation of a successful and long-lasting relationship.
Read More https://www.indiaisus.com/blog/tips-to-get-approval-from-government-for-funding-your-projects.html
Bottom Line
Unless you have an implementation team of your own, a CSR project success is heavily dependent on the implementing partner you choose. Making the right decision at the beginning of the screening process will see that your money is put to good use.
As a CSR consultancy in India, we understand that finding an implementing partner is a daunting task. It is where India Is Us, with our expertise in CSR services, finds you an implementation partner.
We have extensive knowledge of the NGO sector and are known for our CSR management services in India. Based on your company profile and your requirements in an implementing partner, we choose the best for you.
Being an expert agency, we give a complete report on the NGO to you. This will help in your impact assessment. Also, we provide a thorough report on the CSR budget spent by the NGO to you.
If you hire our consultancy, we provide complete CSR management services. Call us to know more about us.