Use your power to make a difference by joining our Let's Do Good initiative.
#Skill Development for Transforming individual and economy | Indiaisus
+91 9599775838 | support@indiaisus.com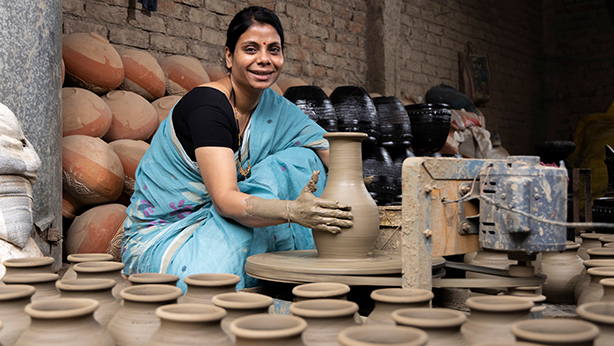 Skills are a complimentary gift that will accentuate your life, but some people find skill development unnecessary, instead it is a way to end unemployment around the world.
Let's be a change maker and shape every skill to be competent.
Spotlight
Ngo Name: Prayatna
09-01-2020 Noida
Impact: Prayatna
Description: There is a need to give importance to skill development, it's the way we can end unemployment. Prayatna works to create a world where empowered individuals realize their full potential sustainably and equitably. Their work has benefited over 6500 people through remedial education, livelihood training, youth leadership, and sustainable development programs. If you want to be a change-maker, get involved with #IndiaIsUs #OneDayForFuture #SkillDevelopment #SocialCauses
Ngo Name: TicTac
05-06-2020 Ghaziabad
Impact: Tribal India Chamber of Trade Agriculture
Description: We are glad to share this vital information on the #worldenvironmentday by one of our NGO Tribal India Chamber of Trade Agriculture & Commerce. #IndiaIsUs #savetheplanet #environment #gogreen #nature #sustainability #climatechange #ecofriendly #saveearth
Ngo Name: Sahayini Social Development Society
23-06-2020 Mumbai
Impact: Sahayini Social Development Society VTC
Description: Watch the scintillating performance by the youth of Dhanau, with the support of Sahayini Social Development Organisation, organized to help create awareness about the #economicdistraught brought on by #COVID19 and raise funds for the same. #IndiaIsUs #socialdevelopment #art #performance
Ngo Name: Hyderya Sports and Culture Federation
29-08-2020 M A Link Road, Munawarabad Srinagar 190001
Impact: Hyderya Sports and Culture Federation
Description: It is Sport's Day today! Instead of a customary message, let us talk about a sports hero bringing momentous change in the sports scene of Jammu and Kashmir. We are talking about Hyderya- an NGO in J&K established in the year 1983 to mainstream the sports culture. As a state already struggling with its own issue, J&K youth needed a new ray of hope, a chance at new opportunities, a new future- all of which Hyderya was determined to help with. From facilitating growth for local sports talent to preventing them from turning to drugs, Hyderya is working on grassroots levels to give the nation its very own sports stars from J&K!