Use your power to make a difference by joining our Let's Do Good initiative.
5 Tips For Better Communication and Brand Presence
Tuesday , 11 May 2021- 5 min. read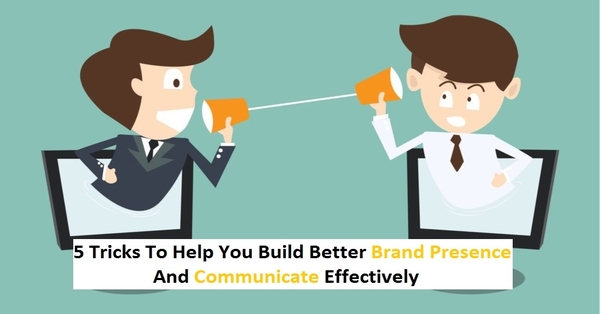 The term brand is often associated with for-profit businesses. But not anymore. Nonprofit organizations are also finding branding valuable.
Being a brand has become critical for Non-Government Organisations (NGOs) as it helps in forging partnerships, gaining donors' trust, and making people believe in their work.
As an NGO, you are in the business of marketing your cause to make people want to help you. You can make this possible with a strong brand presence that provides the necessary visibility that your NGO needs.
With a strong brand presence, you will build credibility and generate trust that pulls people to work with your NGO.
Many examples in India show how NGOs with powerful brand presence pulled donors and volunteers alike to work for their cause.
As an experienced CSR consultancy in Delhi, we at India Is Us have brought together five tricks to help your NGO build a better brand presence and communicate effectively.
The Five Tricks
1. Differentiating Yourself
Funding is no doubt the biggest challenge for an NGO. But why would anyone want to donate to you? There are many other NGOs that work on the cause as you are. Then, why would someone want to support you?
The answer lies in differentiating yourself from your peers. For example, many NGOs are working for the cause of children in the country. But Child Rights and You, known as the CRY Foundation, differentiated itself from its peers by specifically mentioning its area of work. CRY works on child education, health & nutrition, safety & protection, and child participation.
By differentiating your work or the specific region you are focussing, or your approach to tackling the problem, you will create a brand identity.
2. Building a Great Visual Identity
Visual cues like logos, color codes, typography, images, and others are brand communication tools. They help increase your brand visibility. Conveys your brand message and complements your brand's verbal communication.
Take, for example, CRY again. If you visit the website of CRY, the choice of color palette, typography, iconography, and other visual cues readily talk about its work. The NGO has used visual cues to convey what it does and what it wants. Thus, building a strong visual identity is a must for a better brand presence.
3. Focussed Messaging
One cannot build a brand without letting the world know what exactly you are doing. As an NGO, you must communicate your goals, your methods, your achievements so that your target audience will know you. Be it a funder or a volunteer, no one would know about your existence without communication.
While communicating, focussed messaging with a clear call to action is required for effective communication. Doing so will attract your stakeholders. It is one of the brand pillars.
4. Appealing To The Emotional
People connect to ads that have an emotional appeal. It is scientifically proven. The majority of the people identify themselves with those suffering in the ads and forms an emotional connection. They thereby are willing to contribute to the cause.
It is not just the suffering. You can project positive emotions too to appeal to a donor's emotional side. For example, you can provide information about the positive impacts of your work.
5. Becoming A Thought Leader
An effective branding strategy is to project your NGO as an authority in your field. By doing so, you may position yourself as forward-thinking and innovative.
Also, adopting new strategies and using technology to solve problems can attract new-age donors to your cause.
How do You Think Successful NGOs have Increased Their Brand Presence?
Many successful NGOs with a strong brand presence hired one or the other CSR consultancy in India.
India Is Us is one such provider of CSR Management Services in Delhi with a pan-India service provision facility. Apart from Delhi, we have branches located in other metros like Bangalore, Chennai, Hyderabad, etc.
We have the best minds in the CSR industry and marketing communication industry working with us. Our team consists of experienced CSR experts, corporate communication professionals, CSR initiatives managers, creative directors, and event planners.
As part of our CSR services, we provide marketing and branding services to your NGO. We create a long-term branding strategy and provide cost-effective solutions.
If you are interested, you can know more about our services by giving us a call. Feel free to call us.