Use your power to make a difference by joining our Let's Do Good initiative.
Why Do You Need An Expert Team for Fund Mobilizing & Corporate Collaboration?
Wednesday , 05 May 2021- 5 min. read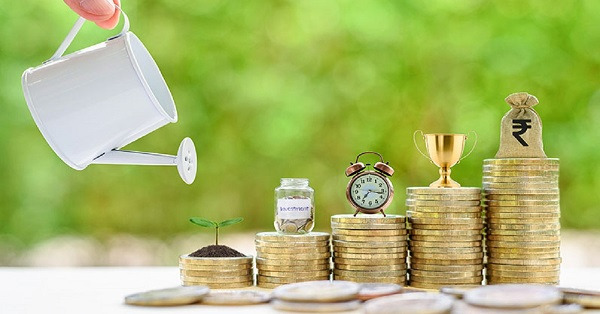 Rajesh is from a remote village in Uttar Pradesh. For years he has seen his village's community pond dying a slow death.
Agitated, he wanted to do something to revive the pond. He set on rejuvenating the pond with the help of fellow villagers and eventually succeeded.
Motivated by the success, he wanted to revive ponds in his neighboring villages. For this purpose, he started a Non-government Organisation (NGO) and set about reviving ponds. Just as he began his work, he hit the fund crunch wall.
As reviving water bodies require long-term funding, Rajesh tried sourcing funds locally. His efforts brought limited results. Eventually, he had to reduce his efforts for want of funds.
This is the story of many NGOs in India. They are motivated and full of energy and passion, yet many NGOs fail to achieve their goals due to the fund crunch.
In our country, fund mobilizing is one of the biggest problems for NGOs. Many corporate companies are ready with their Corporate Social Responsibility (CSR) funds to collaborate with NGOs. But, many NGOs in the country find it difficult to reach out to these companies. It is where India Is Us, a CSR consultancy in Noida with a pan-India presence comes into play.
Our expert team makes corporate collaboration happen and helps mobilize funds for your NGO.
Here, we have put together some reasons why you need an expert team for fund mobilization and corporate collaboration.
1. Finding the Right CSR Partner
Not all Corporates work on the same social issue as your NGO. Finding a donor company that collaborates with you is a challenge. But, with an expert team like India Is Us, you can find the right CSR partner.
As a CSR consultancy, we analyze your NGO's profile, priorities, capacities, and funding requirements and find the right Corporate funding partner. For example, if you are an NGO from Karnataka, as a well-known CSR Consultancy in Bangalore, we help identify the donor company in Bangalore that will fulfil your needs.
2. Pitching For Funds
While identifying the fund donor is one thing, pitching for funds is altogether a different matter. An expert team like India is Us helps you pitch fund proposals with ease. From planning to preparing a detailed funding proposal, the expert team will hand-hold you and make your fundraising process smooth and professional.
The expert team understands what the company expects from you and how it wishes to see its funds spent. Based on this, the team creates the proposal. Of course, the team does it by keeping in mind your NGO's implementation autonomy.
3. Makes NGO-Corporate Collaboration Work
A CSR expert team acts as a lynchpin between you and the Corporate team. It makes sure that the goals of the NGO and the donor company are aligned. The team also ensures that communication is transparent. It helps build a long-term relationship with the donor company that goes beyond contractual work.
As an experienced CSR consultancy, India Is Us makes sure that the top leadership of the donor agency is on board with your work. By doing so, your NGO will gain their trust, and long-term collaboration is possible.
4. Assistance in Planning and Implementation
An expert team helps an NGO with strategic planning and implementation for its long-term success. Be it for marketing and communicating your efforts, creating a social campaign, or any other thing, the team plans for sustainable progress.
For donor Companies, the team assists in monitoring and evaluating CSR projects. It makes sure that the company receives regular reports on project implementation and results.
Way Forward
In India, there are over 3 million NGOs. They need long-term sustainable funding to achieve their goals. But, not every NGO is capable of getting long-term funds.
The best way to get long-term funding is through Corporate collaboration. It is a challenge to finding the right Corporate partner for your NGO. Thus, seeking expert advisory services from CSR agencies such as India Is Us, a prominent CSR consultancy in Delhi, is a must.
A CRS consultancy can help maintain corporate collaboration, develop long-lasting relationships and get more funding for your NGO's work.
If you are interested in such expert advice, please give us a call.