Use your power to make a difference by joining our Let's Do Good initiative.
Top 20 CSR Fund Providing Companies
Saturday , 20 November 2021- 5 min. read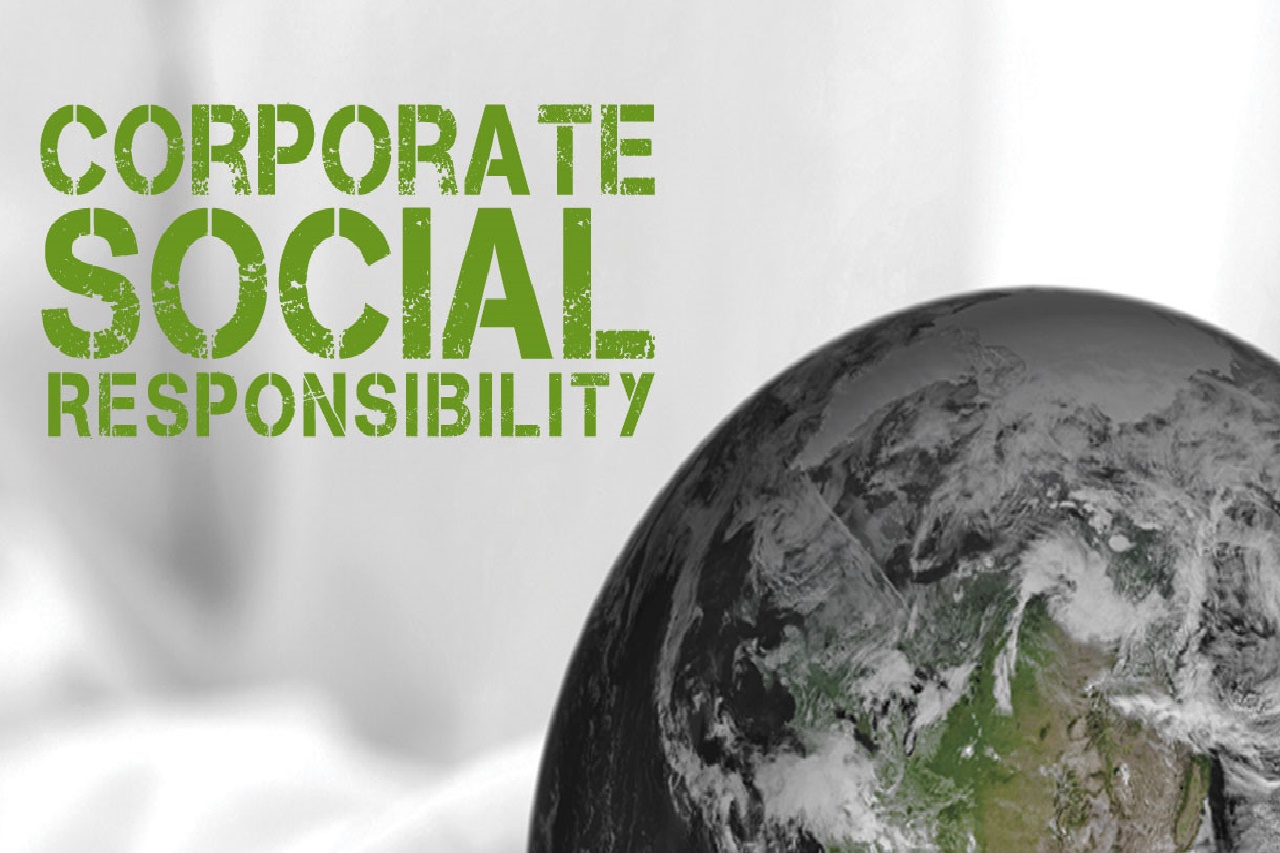 CSR is a tool good intended companies use to bring a positive change in society and the country. Many CSR fund providing companies also use CSR activities to gain their customer trust. It's a win-win strategy, especially in an era where consumer consciousness is high. And the actions of companies are under constant scrutiny.
What Exactly is CSR?
In India, we know of many companies that carry out philanthropic activities voluntarily. But in the year 2013, the Indian government has brought a law that made this voluntary contribution mandatory. India is the first country in the world to do so.
As per the Companies Act 2013, companies that fall under particular criteria are mandated to spend a part of their profits for the betterment of society as Corporate Social Responsibility (CSR). Companies qualifying the criteria are required to form a CSR committee and spend 2% of average profits for the previous three financial years on CSR activities.
The qualifying criteria:
• A company with a net worth of Rs. 500 crores or more, or
• A company with an annual turnover of Rs. 1000 crores and more, or
• A company that generates a net profit of Rs. 5 crores or more
Following the criteria, major Indian businesses fall under the list of companies doing CSR activities. You must understand that the type of companies providing CSR in the country is from diverse fields. And their CSR activities are also diversified.
CSR providing companies include both private companies and public sector companies. As per Schedule VII of the Companies Act 2013, CSR providing companies can contribute towards the following:
Eradicating hunger, poverty and malnutrition
Promoting education
Promoting gender equality
CSR initiatives related to the environment
Protection of national heritage, art and culture
Take measures that can benefit armed forces veterans, war widows, and their families
Contribute towards PM National Relief Fund or any other Central Government fund for the welfare of the SCs, STs, Women, minorities and backward classes
Contribute towards development of technology in Central Government approved academic institutions
Contribute towards rural area development and slum area development
Most of the CSR providing companies implement CSR activities by hiring other implementing agencies. A few projects they take up on their own. But, all the projects must be vetted by their respective CSR committees.
Among the hundreds of CSR providing companies, a few stand out. Here is a list of the top 20 CSR fund-providing companies in India. The companies are selected according to their CSR spending for FY 2019-20 as listed in theNational CSR Data Portal.
1. Reliance Industries Ltd (RIL)
Among the CSR providing companies, RIL tops the list. The petroleum to telecom conglomerate had the highest CSR spending for FY 2019-20 at Rs. 908.71 crores.
The company's major CSR focus areas are
i. Health
ii. Education
iii. Rural transformation
iv. Sports for development
v. Women empowerment
vi. Disaster response
vii. Art, culture, heritage and environment
For RIL, CSR is a part of its business strategy where its business priorities coexist with the social commitment of holistic development of people and communities. The csr donation company has embedded the philosophy of inclusive growth into its CSR policy.
2. Tata Consultancy Services
The IT sector giant had spent Rs. 602 crores for FY 2019-20 as part of its CSR. TCS has three focus areas
i. Education and Skill-building
ii. Health and Wellness
iii. Environment sustainability
A flagship CSR initiative of TCS is the 'Adult Literacy Program.' Launched in 2000, ALP helps adults learn, read, write and perform basic arithmetic within a short duration.
In the environment sustainability segment, the IT giant has partnered with a local NGO, Sahayadri Nisarga Mitra (SNM), in Maharashtra to protect Olive Ridley turtle hatchlings.
On the health and wellness front, TCS is lending its helping hand in cancer care, the construction of sanitation facilities, and more.
3. Oil and Natural Gas Corporation Ltd (ONGC)
The public sector behemoth is the most forthcoming in the list of companies doing CSR activities. Having spent over Rs. 500 crore in the FY 2019-20, the oil sector giant had spent this amount on numerous initiatives.
ONGC has touched almost every CSR activity listed in the Companies Act 2013. It predominantly carries out its CSR activities through implementing agencies.
4. Tata Sons Private Limited
Tata Sons Pvt Ltd has been a pioneer in synergizing business strategies with community development since its establishment in the year 1868. The founder Jamsetji Tata's words affirm this. He said, "In a free enterprise, the community is not just another stakeholder in business, but is, in fact, the very purpose of its existence."

For the fiscal year 2019-20, Tata Sons spent Rs. 548.83 crores on three development sectors. They are:
i. Education
ii. Health care
iii. Art and culture
5. HDFC Bank Ltd
Among the public and private sector banks, HDFC bank leads the list of companies doing CSR activities. The bank undertakes a variety of CSR activities under 'Parivartan,' a sustainable livelihood development initiative. HDFC collaborates with implementing partners for its CSR activities.
The focus areas of the bank are:
i. Rural development
ii. Skills Development & livelihood enhancement
iii. Promotion of education
iv. Healthcare & hygiene
v. Financial literacy & inclusion
6. Indian Oil Corporation Ltd
IOL had spent Rs. 518 Crores in the FY 2019-20 on numerous initiatives. The oil giant's thrust CSR areas are:
i. Safe drinking water and protection of water resources
ii. Healthcare and sanitation
iii. Education and employment-enhancing vocational skills
iv. Empowerment of women and socially/economically backward groups
Among the CSR providing companies, IOL has a unique approach to CSR. The company has launched many schemes like IndianOil Aarogyam, IndianOIL Vidushi, IndianOil Gyanodaya, etc., to pursue its CSR.
7. Infosys Limited
Infosys carries out its CSR activities through Infosys Foundation under the charismatic leadership of Sudha Murthy. Ever since its inception, Infosys Foundation impacted millions of people through its activities. It has six major focus areas.
i. Hunger, poverty, malnutrition and healthcare
ii. Education
iii. Rural Development
iv. Gender equality and empowerment of women
v. Environmental sustainability
vi. National heritage, art and culture
The company has received many awards and accolades for its CSR initiatives.
8. Bharat Petroleum Corporation Limited
Bharat Petroleum, with a motto of 'energizing grassroots,' has taken many CSR initiatives. The company had contributed Rs. 345 crores in the FY 2019-20 towards CSR. It has five core areas
i. Education
ii. Water Conservation
iii. Health & Hygiene
iv. Skill Development
v. Community Development
9. Power Grid Corporation of India Ltd
Power Grid Corp is another public sector giant that actively contributes to the social-economic development of the country. With spending of Rs. 346 crores in FV19-20, the PSU is the ninth highest among CSR providing companies. Its thrust areas are:
i. Healthcare
ii. Promoting education
iii. Rural development
iv. Ecology & Environment
v. Drinking water & sanitation
vi. Skill development
10. ITC Limited
Through its successful CSR initiatives, the FMCG giant has provided livelihood opportunities for over six million people across the country. The company focuses its CSR activities majorly on the farming community. ITC collaborates with NGOs for project implementation.
ITCs programs support
• Primary education
• Skill development and vocation training
• Health and sanitation
• Solid waste management
• Watershed development
• Afforestation
• Women's economic empowerment and more
11. National Thermal Power Corporation Ltd (NTPC)
NTPC has incorporated CSR as its business philosophy and actively contributes towards societal development. It has launched the NTPC Foundation for this purpose. NTPC's CSR initiates have touched over a million people across 500 villages.
The focus areas are:
i. Basic infrastructure development
ii. Education
iii. Community health & sanitation
iv. Capacity building
v. Gender empowerment
12. Hindustan Zinc Limited
Through its CSR activities, Hindustan Zinc has taken upon itself the responsibility of improving the lives of rural and tribal people around its plants. Hindustan Zinc has been among the top 15 highest CSR contributors ever since CSR was made mandatory in 2013.
In 2020, Hindustan Zinc received the prestigious CSR Health Impact Award for the category CSR COVID Relief Project.
13. REC Limited
Rural Electrification Corporation (REC) funds socially beneficial projects with sustainability as a guiding principle. It carries out CSR initiatives in the fields of
i. Sanitation and hygiene
ii. Healthcare
iii. Skill development
iv. Women empowerment
v. Environmental sustainability
vi. Rural infrastructure development
14. Mahanadi Coalfields Limited
MCL has been one of the top CSR providing companies in the country. But among the type of companies providing CSR, MCL is unique.
Its CSR guidelines mention that 80% of its CSR funds must be spent on CSR activities within the radius of 25km project/Site/mines/AreaHQ/Company HQ. And the rest 20% would be spent in other parts of Odisha.
15. NMDC Limited
National Mineral Development Corporation (NMDC) is another major public sector company that is a top CSR fund contributor. It carries out CSR activities across India. In FY2019-20, NMDC has spent around Rs. 200 crores on CSR activities ranging from sports training promotion to gender equality and environmental sustainability.
16. Tata Steel Ltd
Tata steel, a part of the Tata Group, has carried out landmark CSR programs in the past and continues to do so even today. Its flagship program MANSI (Maternal and Newborn Survival Initiative), received National CSR Award in 2019. The company is one of the prominent CSR providing companies in India.
The thrust areas of Tata Steel are
i. Education
ii. Health
iii. Livelihoods
iv. Rural and Urban infrastructure
17. Hindustan Petroleum Corporation Limited
To be a catalyst of change and empower individuals is the motto of HPCL. In this endeavor, it has been supporting many CSR initiatives across the country.
The company has extended its support to the famous Project Akshaya Patra of the Akshaya Patra Foundation. The project aims to reduce dropouts among weaker sections and ensure their nutritional standards are met by providing nutrition-rich mid-day meals in government schools.
18. Wipro Ltd
Led by the charismatic founder Azim Premji, Wipro Ltd has always found a place among the top CSR providing companies in the country. With a contribution of Rs. 181.80 crores in FY2019-20, Wipro carries out its CSR activities through its not-for-profit trust Wipro Foundation.
Wipro's focus CSR areas are
i. Education
ii. Health
iii. Ecology
iv. Disaster Response
19. HCL Technologies Limited
The founder of HCL Shiv Nadar is renowned for his philanthropy and is the second-most generous man in India. Following his footsteps, his company, HCL, is contributing towards numerous CSR activities. It has spent Rs. 176.29 crores in FY2019-20. The company has three flagship CSR programs HCL Samuday, HCL Grant, and HCL Uday.
HCL's thrust areas are
i. Education
ii. Health
iii. Livelihood
iv. Wash
v. Environment
vi. Disaster risk reduction and response
20. Coal India Ltd Govt of India Undertaking
Coal India Limited (CIL), the largest coal producer in the world, had been one of the prominent CSR providing companies in the country during the pandemic year. The company has spent a whopping Rs. 587.84 crores in 2020.
CIL has constructed Premashraya, a home for underprivileged cancer patients, and provides healthcare at subsidized rates. Its thematic areas include
i. Eradication of hunger, poverty, malnutrition
ii. Preventive healthcare, water and sanitation
iii. Education, employability and livelihoods enhancement
iv. Environmental sustainability
v. Promoting national and rural sports, Paralympics, Olympic sports
vi. Rural development
vii. Contribution to the central government fund.
A Helping Hand
These twenty and many other CSR providing companies are lending a helping hand to the marginalized in the society and thereby contributing towards national development. When more such companies come together, many socio-economic problems that are bedeviling the country can be eradicated.
i2u Social Foundation
Thousands of NGOs in the country are working towards various socio-economic issues. Many are willing to implement CSR activities of Corporate but are unable to find the right channel to connect with them. Here is where i2u Social Foundation comes in.
We provides CSR opportunities for NGOs. We partner with verified NGOs across India. i2u social foundation has twelve focus areas - literacy and education, health and nutrition, environmental conservation, women empowerment, poverty alleviation, care for the elderly, animal welfare, skill development, and inclusivity for people with disabilities, child welfare, water and heritage.
For corporates, i2u Social foundation helps manage their CSR activities by providing comprehensive CSR support services.