Use your power to make a difference by joining our Let's Do Good initiative.
Three Triumphant Stories of Female Education
Monday , 03 January 2022- 5 min. read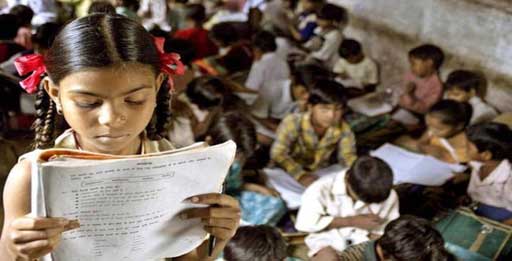 The benefits of a girls' education cannot be overemphasized. It is of paramount importance as girl education can lead to women empowerment which subsequently can play a very crucial role in overall development of the society. Girl's education can have far-reaching effects as it can make women economically independent, which in turn can make them financially independent and boost their confidence. It is our paramount duty as a responsible citizen of the country to ensure that girls in our country are not denied the opportunity to learn, grow and be successful in life.
Despite tremendous efforts by various NGOs and social activists, India is still far behind when it comes to girls' education. Majority of people, especially in rural areas still think that it is unnecessary to send girls to school. A girl's education often takes a backseat as parents often saddled with debt and poverty think that sending their girl child to school will only add to their financial burden. It is of utmost importance that people are made to realize the importance of quality education, and agree to send their daughters to school. There's no denying the fact that girls' education can bring about a remarkable change in the society. The time has come for people to understand that women are not solely meant for household chores. An educated woman often means an educated generation. Educated girls grow up to become financially independent who can meaningfully contribute to the overall development of society.
Here we look at few inspiration stories that emphasizes the importance of girl's education.
Statistics show that a miniscule percentage of Indian girls between ages 10 to 14 attend school. It is often seen that early marriage is the single-most major cause of women not completing their education.
When Rinki's parents married her off at 16, she was convinced that it's curtains for her education. Within a span of few years, she became mother of three children, including a set of twins. As a wife and a mother, she was always short-pressed for time as taking care of her children and doing household chores left her with little or no free-time.
Still, Rinki was adamant about not giving a quiet burial to her childhood dream of becoming a teacher. With the help of a local NGO, Rinki joined a distant learning female-only teacher training program at a well-known state university. She quickly became the best performing student of her batch. She worked really hard and dedicated whatever time she could manage to her studies. She said she always wanted to be a role model for her community, and become a teacher to empower the next generation of girls. After completing her education, she sat for the state level teacher's test and successfully cracked the competition. Rinki now teaches at a government middle school few kilometers away from her home. Apart from teaching, Rinki is also using her experience and her journey of doing household chores to teaching middle school children, to champion the cause of girls' education.
Nidhi Kumari grew up in a well-developed district of Bihar. She lived with her father, who was a government school teacher. Being a teacher, her father Mohanlal, understood the importance of education, and as such laid emphasis on her education. She could not continue with her education after her graduation due to sudden death of her father. Her family had to vacate the government quarters and come back to their native village.
Her native village, located in a remote district was like any other backward village of the state. Gender discrimination was rampant and people generally frowned upon the idea of girl education. There was only one school in the village, and a very miniscule percentage of girls could even go beyond primary education.
Statistics reveal that more than 5 million girls in Bihar do not attend school. It should hardly come as a surprise though as Bihar one of the highest number of districts in the country with the worst gender gap when it comes to education.
The situation in her village was really disheartening for her. She often wondered how she could make use her education for the benefit and progress of her community in the village, but saw no existing avenue.
One day, Nidhi was approached by a well-known NGO Educate Girls, which worked across the state to send more girls to school. The woman in charge explained that they were in need for well-educated young women with good communication skills, who could persuade families in the village to let their daughters study in a school. It was a wish come true for Nidhi, and she gladly agreed to take up the job.
Her work was immensely difficult in the beginning. People slammed doors at her face, and some even went ahead to hurl choicest of abuses at her. speak with families. However, Nidhi undeterred by the hostility chose to carry on with patience and passion. As the time passed, her persistence started to bear results. Within a span of two years, she managed to persuade 29 families to send their daughters to school. During the same period, she also managed to prevent three child marriages. And the icing on the cake was that after years of empty promises, the administration finally established a girl only school in her village.
Nidhi now acts as a leader in her community. She is extremely proud of her work and the changes it has brought about in the lives of girls of her village.
If you or your NGO wants to be a change maker and assure that no deserving girl is left out without a proper education, you can take help of NGO support ecosystem created by i2u to further your cause. From strategic planning and program monitoring to marketing and communication, i2u provide cost effective solutions to help your NGO succeed in its noble mission. i2u supports NGOs by helping them perform better through capacity building, sustainable growth, donor and volunteer mobilization. If you would like to obtain maximum gain and exposure for your NGO, you can call it at +91 95997 75838 or drop a mail at support@indiaisus.com.