Use your power to make a difference by joining our Let's Do Good initiative.
Inspiration Tales of Women Empowerment
Sunday , 12 December 2021- 5 min. read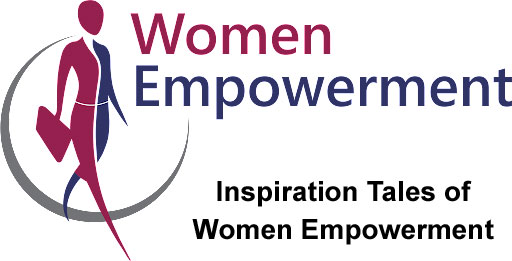 Empowering women is a worldwide movement that strives for gender equality and creates opportunities for women to succeed in various aspects of life. Throughout history, there have been numerous inspiring stories of women overcoming challenges, breaking barriers, and making significant contributions to society. In this article, we will delve into some notable examples of women empowerment that serve as inspiration for all.
The Unbreakable Spirit of Malala Yousafzai
The Journey of a Courageous Activist
Pakistani education activist Malala Yousafzai captured the world's attention with her indomitable spirit and unwavering commitment to advocating for girls' education. In 2012, she survived a brutal attack by the Taliban, which left her severely injured. Instead of giving in to fear, Malala became even more determined to fight for the rights of girls to receive an education.
Malala's Impact on Education
Malala's extraordinary journey led to the creation of the Malala Fund, a nonprofit organization dedicated to ensuring every girl has access to twelve years of free, quality education. Her efforts have inspired millions of girls worldwide to pursue their dreams and have highlighted the importance of education in empowering women.
Overcoming Adversity: Oprah Winfrey's Triumph
Oprah Winfrey, a media mogul and philanthropist, overcame a childhood of poverty and adversity to become one of the most influential women in the world. Her unwavering pursuit of success and determination to break barriers has established her as an icon of empowerment.
Empowering Women Through Media
Oprah's renowned talk show, "The Oprah Winfrey Show," served as a platform for addressing significant social issues and promoting self-improvement. She harnessed her influential position to empower women by discussing topics such as self-esteem, mental health, and personal growth, creating a positive impact on countless lives.
Breaking Stereotypes: Serena Williams' Dominance
Serena Williams, a tennis legend, has defied numerous stereotypes throughout her career. With her exceptional talent and fierce determination, she has become an inspiration for aspiring athletes, particularly women of color.
Empowering Women in Sports
Serena's success has not only revolutionized tennis but also paved the way for women in sports. By advocating for equal pay and breaking records, she has demonstrated that gender should never be a barrier to achieving greatness.
Raising Voices: Tarana Burke and the #MeToo Movement
Giving Voice to Survivors
Tarana Burke, an activist and social justice advocate, launched the #MeToo movement to raise awareness about sexual assault and harassment. This powerful campaign garnered worldwide attention, enabling numerous survivors to share their experiences and seek justice.
Igniting a Global Movement
The #MeToo movement spotlighted the widespread issue of sexual misconduct, leading to a significant cultural shift. Women from various backgrounds united, forming a collective voice that called for accountability and systemic change.
Empowering Entrepreneurs: Sara Blakely's Spanx Success
Sara Blakely, the founder of Spanx, revolutionized the shapewear industry by designing comfortable and innovative undergarments for women. Despite encountering multiple rejections and obstacles, Sara persevered and established a billion-dollar empire.
Inspiring Women in Business
Sara's entrepreneurial journey serves as a motivation for aspiring female entrepreneurs. She actively supports and mentors women through initiatives like the Spanx by Sara Blakely Foundation, which strives to empower women through entrepreneurship and education.