Use your power to make a difference by joining our Let's Do Good initiative.
Inspiration Tales of Women Empowerment
Sunday , 12 December 2021- 5 min. read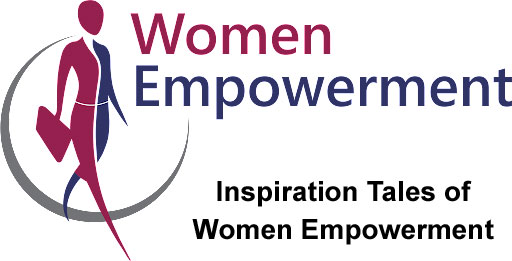 "When I was 10-years old, I dreamt of becoming a teacher," NakiSundari, 22, from Jharkhand, told a full auditorium of enthusiastic listeners on the first day of the Women Freedom conference.
It was a truly gritty dream for a girl who lived in a remote backward village in a territory overrun with Naxalites. She was forced to discontinue with her education in order to work and help her family of 10 people. She was married off at 15, and gave birth to a girl at a tender age of 16. Her husband was a drunkard, who beat up her mercilessly at the slightest of pretexts. Unable to bear the constant mental and physical pain, and relentless domestic violence, she left her husband and moved to Kolkata, where she worked part-time, and decided to restart her education.
Despite facing tremendous challenges of being a single mother in a developing country like India, she managed to complete her education, and now works as a teacher in a government girl's school. It has been a long, hard-journey filled with obstacles and challenges, but her determination and resolve finally helped her realize her childhood dream of becoming a teacher.
Naki says that her dream today is to ensure that the young generation of underprivileged women get their rightful due and opportunity in the society. She says that she wants her son, children, and all girls to live in a world where everyone enjoys equal opportunity to build a better world for themselves. And then she showed the audience, to a thunderous applause, the sandals that her mother had made for her to come to attend the conference.
In a conference filled with experts, the personal stories of women like Naki encourages girls coming from underprivileged society to be the masters of their own fate through sheer dedication, hard work and tenacity.
Along with Naki, there were other women who narrated their powerful stories and the circumstances they overcame to obtain financial independence and a better life for themselves. They brought to the conference, intense images of villages, regions and locations, where abject poverty, cultural misgivings, and deeply entrenched inequalities can leave women in a state of extreme vulnerability. Their mental state becomes such that they are in a constant predicament as to whether fight to survive, or meekly surrender to their fate which brings relief in from continuous pain, shame and grief.
"The fact that I was pregnant hit me like a freight train. It was like a death sentence for my dream of becoming a nurse. And to make matter worse, I was finding it increasingly difficult to live with my abusive husband, in fact almost impossible. I was a victim of physical and verbal abuse," 25-years old Sarika hailing from Saran district of Bihar recalls.
As it would happen, one day her husband left and no one heard of him ever since. Alone and with her son, Sarika had no choice but to return to her parent's place. It was incredibly difficult, as her parent's small house was already overcrowded.
Sagarika vividly remembers those days, and how it changed her personality. She says reminiscing about those days seems like acting in play with an ominous plot. Teenage pregnancy is very big problem in a developing country like India, where girls, especially in remote areas, are married off at a very young age. Early marriages make it incredibly difficult to break the cycle of poverty in the country.
Not the one to give in easily, Sagarika worked during the day at a 24-hour hotel, earning 10,000 per month, and studied at night. One day, thanks to a local NGO, she got involved in a youth program where Sagarika came to know a lot of things related to human rights and the rights of young women. Today she is a nurse working in a government hospital, as well as a social activist actively engaged in women empowerment programs.
Two years ago, 16-year-old Righera Das and her family fled from Naxal-infested district in Chhattisgarh to New Delhi. Her family found residence in a small shack in a slum in Seelampur area of Delhi. Despite extreme poverty, her parents did not want her daughter to discontinue with her studies. Every day, Righera walks from her shack to a local government-run school, encouraging other girls to go with her to school.
Righera considers girls' education activist, Malala Yousafzai as her role model. Taking a cue from the Nobel Laurete, Righera acts as a role model to other girls in the camp, talking to them, listening to their problems, and offering advice on their studies. She got associated with a local NGO, active in the field of girls' education, and she talks with children who have dropped out of school. The rate of child marriages is also increasing, and Righera is actively promoting Government's call of ending this evil practice.
In a country like India, it is often seen that poor living conditions, and economic weakness often prompt parent to marry off their daughters at very young age. prompt many families to marry off daughters at a young age. Then there is also this old-age mentality of Indian parents that educating a girl does more harm than good to her future prospects, as they are afraid that educated girls are unlikely to listen to their husband which in turn will wreck their family life.
Righera proudly says that her parents, as well as her teachers have been actively supporting and encouraging her in social activities. She wants to be a journalist in future after completing her education.
Women empowerment is imperative for the overall progress and development of the society. India Is Us (i2u Social Foundation) works with numerous NGOs across India, who are tirelessly working to provide women and girls with access to education, jobs, health care and comparative status with men in society. If you are running an NGO, and wish to create long-lasting changes for women, and provide a clear path forward for women in the country, please get in touch with i2u Social Foundation at 95997 75838.