Use your power to make a difference by joining our Let's Do Good initiative.
For more inquiries, call us at +91-9599775838 or drop an email at support@indiaisus.com
Vocational Rehabilitation for People With Disabilities (PWD)
About Webinar
India Is Us (i2u Social Foundation) and National Career Service Centre for Differently Abled under Directorate General of Employment under Ministry of Labour and Employment, Government of India have joined hands for the first of its kind webinar on Vocational Rehabilitation for People With Disabilities (PWD). Attend the webinar to know more about the guidance, assistance, and counseling provided to people with disability.
Benefit of the webinars:
Vocational Rehabilitation centre for handicapped is working under the administrative control of Directorate General of Employment and Training Ministry of Labour and Employment. The VRC Delhi was set up in 1972. At present, there are 20 VRC's functioning in different parts of India.
Objectives:
To evaluate disabled persons to unfold their residual potentials
To assist them in developing the feasible rehabilitation plan
To provide guidance and counseling services for training, job and self employment
To assist the disabled to develop rehabilitation plans depending on their personal needs to assist through Gov. and Non Gov. organizations for rehabilitation services
To arrange skill training programme to improve their employability
To assess the medical, psychosocial and the personal needs of the persons with disabilities (pwds) to mainstream them in society successfully.
Save Yourself A seat today
E-meet You on 29 July 2021
About the Speaker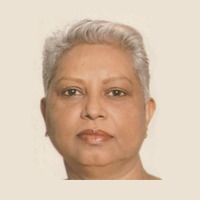 Ms. Sunita Christopher
Rehabilitation Officer, Gov. of India, National Career Service Centre for Differently Abled (Delhi)
She has done Masters in Social Work from School of Social work, Udaipur in the year 1985 with specialization in Women and Child Welfare. She worked for more than 3 years in Christian Medical Association of India as Program Development Officer in Delhi. In 1989, she joined Central Government service as Intake Assistant in Bangalore NCSC- DA erstwhile VRC. On promotion she has joined NCSC-DA, Delhi as Rehabilitation Officer.
Dr . Jainender Kumar, Asst Director ( Empt) NCSC- DA ,
He has done his PhD in Job values in relation to Socio - Economic status . He worked as vocational counselor at Safdarjung Hospital, New Delhi from 1995-2001 . His research work has been published in various journals. Dr. Kumar Joined Central Government service as Psychologist in October 2001 and currently he is designated as Asst. Director ( employment) NCSc DA Delhi.