Use your power to make a difference by joining our Let's Do Good initiative.
OUR NGOs
PRITHIBI FOUNDATION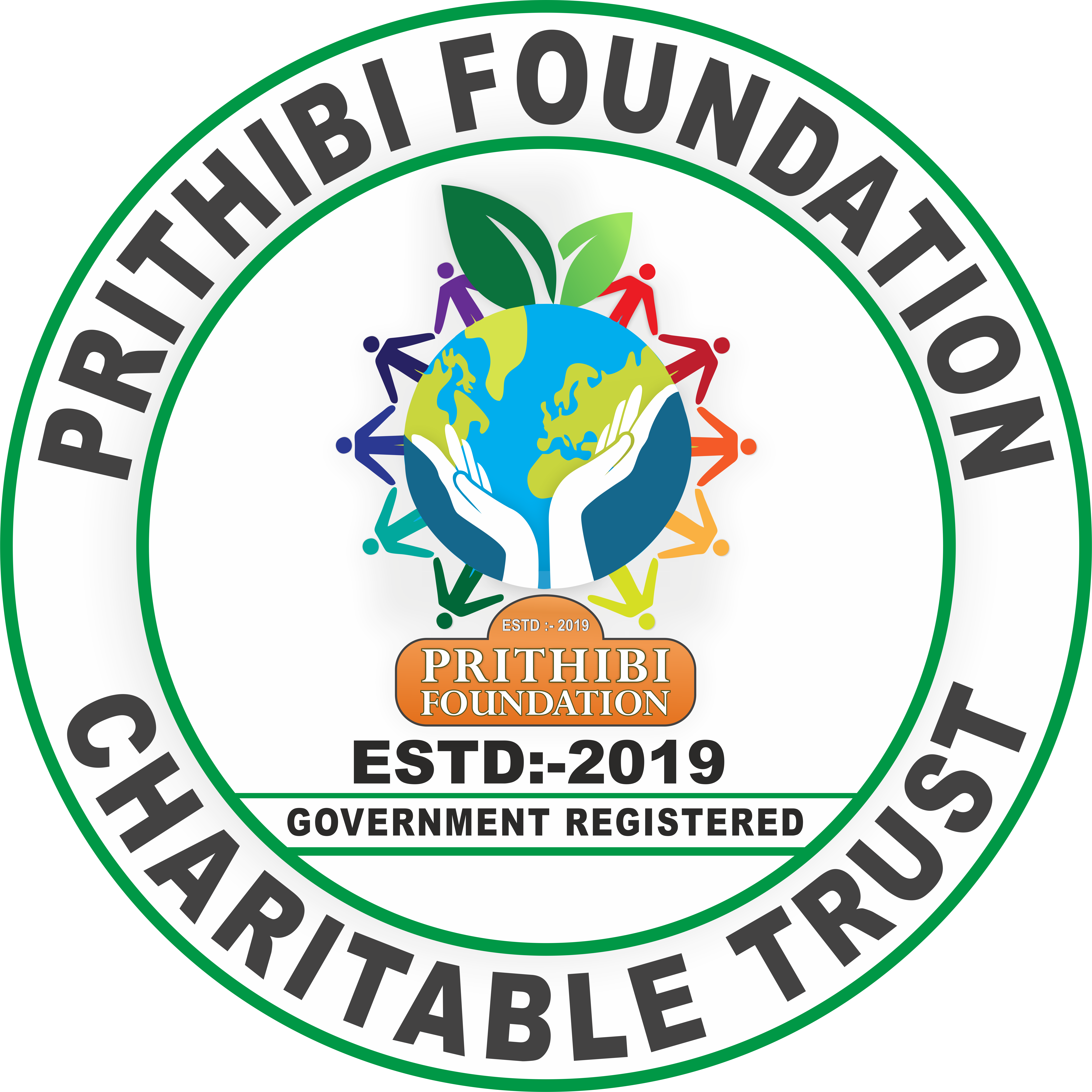 PRITHIBI FOUNDATION
About the NGO
Prithibi Foundation: Illuminating Minds, Transforming Lives
Prithibi Foundation, a beacon of hope and change in the heart of West Bengal, stands as a stalwart champion in the realm of education and literacy. Established with a vision to eradicate illiteracy and empower individuals, this dynamic organization has been tirelessly working to create a brighter future for the people of West Bengal.
At the core of Prithibi Foundation's mission is the belief that education is the most potent tool for social transformation. With unwavering dedication, they have been diligently addressing the educational disparities that have persisted in this region for generations. Through an array of innovative programs and initiatives, Prithibi Foundation ensures that quality education is accessible to all, regardless of socio-economic background.
One of the Foundation's proudest achievements is its extensive network of schools and learning centers. These institutions serve as educational oases, nurturing the intellectual growth of countless students who might otherwise be denied this opportunity. They employ a holistic approach to education, focusing not only on academics but also on character development and life skills.
Prithibi Foundation has also pioneered numerous adult literacy programs, recognizing the importance of lifelong learning. Their dedicated efforts have empowered adults to break free from the shackles of illiteracy, opening doors to new opportunities and improved livelihoods.
In addition to traditional classroom settings, the Foundation leverages technology to reach remote and underserved communities. Their digital literacy initiatives have equipped individuals with essential computer skills, enabling them to participate in the digital age and access new avenues of knowledge.
Through strategic partnerships and collaborations, Prithibi Foundation has expanded its reach and impact, reaching even the most marginalized communities. Their commitment to education and literacy has not only enriched minds but has also fostered a sense of community and social cohesion.
Prithibi Foundation's tireless pursuit of a more educated and enlightened West Bengal continues to inspire and uplift countless lives. it is clear that their dedication and passion are driving positive change, lighting the path towards a brighter and more equitable future for all.
Other Causes:Agriculture, Art & Culture, Biotechnology, Civic Issues, Drinking Water, Education & Literacy,Food Processing, Housing, Land Resources, Legal Awareness & Aid, Water Resources, Disaster Management, Aged/ Elderly, Health & Family Welfare, Human Rights, Micro Finance (SHGs), Micro Small & Medium Enterprises, Nutrition, Sports, Tribal Affairs, Vocational Training, Women's Development & Empowerment, Youth Affairs