Use your power to make a difference by joining our Let's Do Good initiative.
FairGaze Joins India Is Us to Spread Social Awareness and Implement SDGs in Schools
News | New Delhi, Thursday , 25 February 2021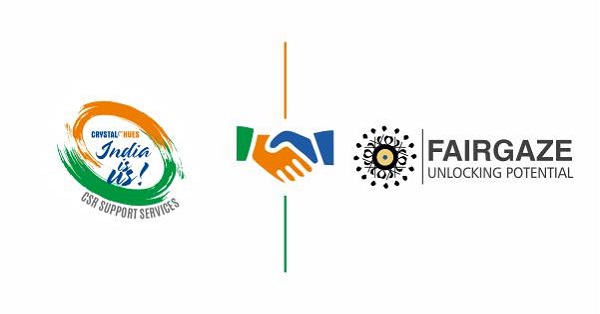 Summary: FairGaze has partnered with India Is Us for the year 2021-22 for effective implementation of Sustainable Development Goals mandated by United Nations in schools and encourage students to participate in community development activities.
FairGaze and India Is Us have partnered for 2021-22 to implement Sustainable Development Goals in schools, spread awareness about various pressing social issues, and encourage general conscientiousness in the school community to take active participation in community development activities.
The partnership kicks off with Water Day Campaign focused on promoting a water-conscious lifestyle. This campaign engages school community to implement SDG 6 (Clean Water and Sanitation) and help students understand how "Water Smart" attitude needs to be adopted urgently.Participation in this campaign will not only create the awareness but also assists the implementation of SDG 6 amongst school students and inculcate water conservation habits lifelong.
Both FairGaze and India Is Us will be facilitating conversation around the issues of judicious use of water and water conservation. Along with the ongoing #OneDayForFututre campaign that India Is Us has been promoting, the campaign intends to sensitize the school community on the need to contribute to the society.
SDG School Program by FairGaze
FairGaze SDG School Program is an initiative to help schools actively engage students in achieving Sustainable Development Goals. India Is Us will extend support to FairGaze in gathering the support of stakeholders from NGOs and corporatesto make a measurable impact on creating awareness among students helping them to become responsible future citizens of the country.
FairGaze is the leading school focused media and engagement ecosystem for the school community, which works with various stakeholders and policymakers, including organizers of premium events associated with the education industry. FairGaze engages with over 350,000 students from over 13,000 schools across India.
About India Is Us
India Is Us is a Corporate Social Responsibility (CSR) support initiative determined to help NGOs perform better through capacity building and sustainable growth. India Is Us works with numerous NGOs across India and is focused on twelve causes, including literacy and education, health and nutrition, environmental conservation, women empowerment, poverty alleviation, care for the elderly, animal welfare, skill development, inclusivity for people with disability, child welfare, WASH and heritage.
For more information on the initiative and other general inquiries, please contact:
Mr. Anurag Mishra
Phone : +91-120-4613200
Mobile: +91 98183 33952
E-mail: mkt@crystalhues.com
Spotlight